Seastainable Black Chrome Straw Set (with one straw cleaner)
$

10.00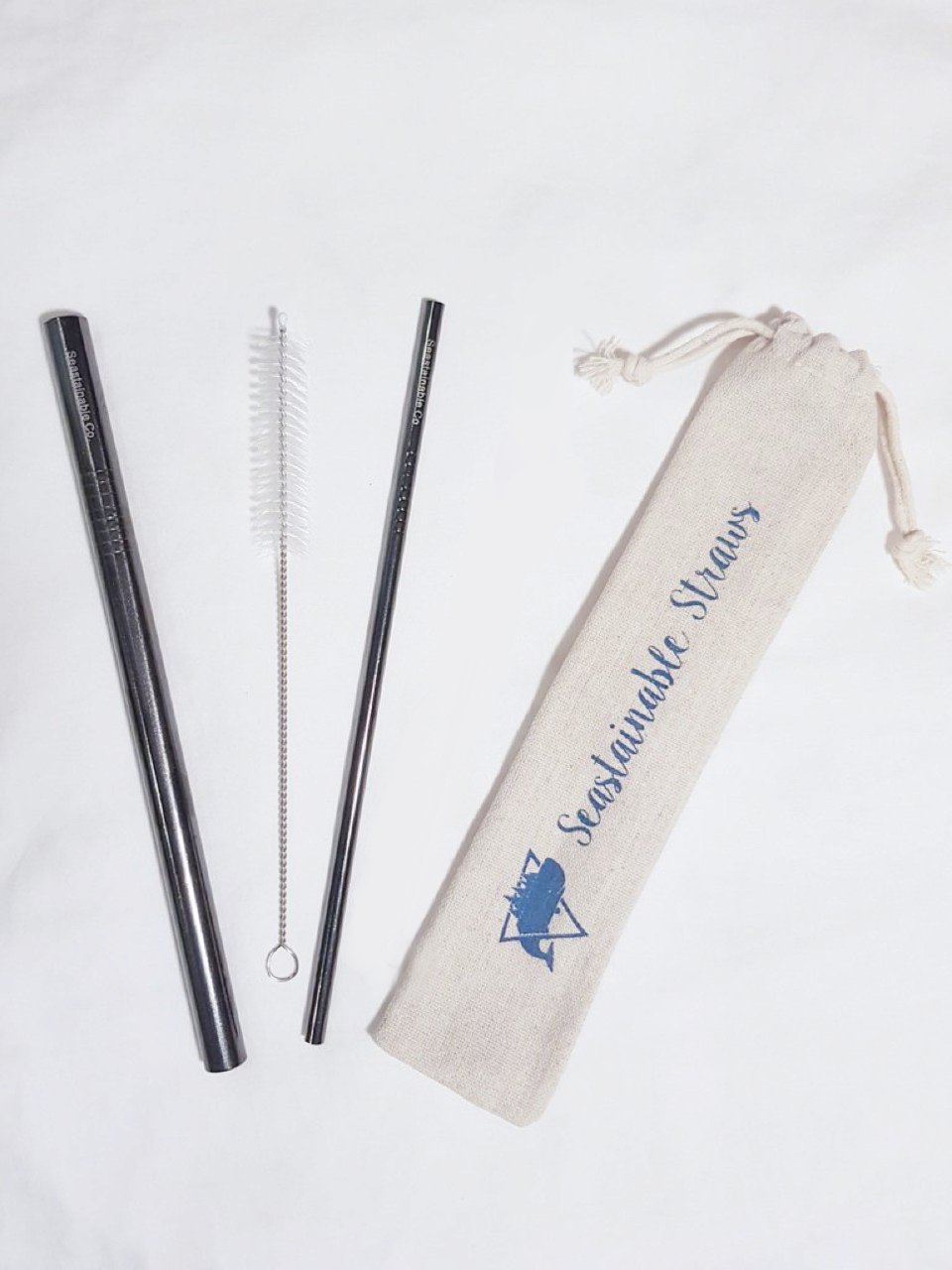 Please expect 7-9 working days for regular mail due to high volume of orders! For regular mail please note we will not be liable for any missing parcels by Singpost. If you are concerned please opt for registered mail.
Please note that our Seastainable Black Chrome Straw Set comes with ONE cleaner only. The Black Chrome slanted edge is less sharp compared to regular metal set!
Our Seastainable straws are made out of food grade stainless steel (Grade 304), regular straws are 6mm width, with our bubble tea straws at 12mm width. The straws are 21.5cm Long. Now compatible with all pearls! From the point of production, we are proud to say NO plastic was used in manufacturing and packaging of our straws.
Our straws are PVD coated and dishwasher safe! Please note that colour is random and hence might not be the same as the picture.
Our Straw sets come with a recycled linen pouch that can be easily washed and dried for maximum comfort. Please note that as we strive to be a zero waste establishment, recycled packaging is used for our shipping!
Please note that we use regular shipping by Singpost, and we will not be liable for missing mail if registered option is not chosen! Please double check to ensure your listed address is correct.
[IMPORTANT NOTICE] Regular Shipping is $1.20, and $0.20 per additional piece. If you would like to add on registered shipping, please add it into the cart as an option. (Only once for entire order at additional $2.70!)
To cope with the orders for registered mail, we use about 5% of our orders in SmartPac plastic bags.